Please Write a review for Data Digger Don.
If in the past I fixed one of your problems or gave you some helpful advise.
Maybe I put together a successful marketing campaign for your business or built you a great website, Google maps page, Facebook page, or Twitter page. What ever the service I rendered to you it was my pleasure. If you need my help again I'm always available. But! now I could use your help.
I'd like to ask you just a small favor…Would you please take a few minutes and write me a review below…
Just click…Click here to submit a review  and let the words fly.
You can also click on the picture below.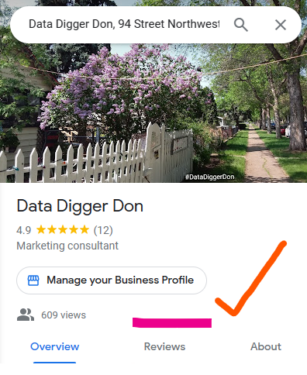 Thank you so much…I appreciate your kind words.
Have a fantastic day!…Your Go To Marketing Guy.
#DataDiggerDon