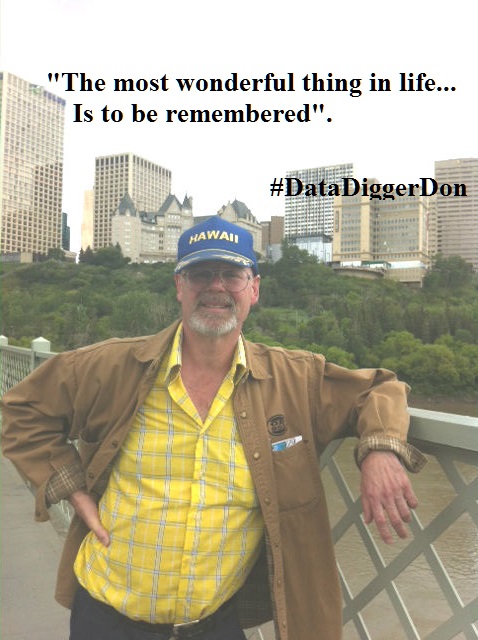 When it comes to marketing and building a powerful business reputation online Data Digger Don is the man for the job. His many marketing strategies have landed many of his clients on the first page of a Google search and some of his client's have shown up two and three times. You may need to read that again!…This is very Powerful Marketing!.
Plus! if you're a small or medium sized business he's very affordable. This can increase your business profits through the roof!. When #DataDiggerDon gets the phone ringing and customers walking into your business to buy your products or services…
"You'll always remember him with kind thoughts of appreciation".
Call and save today! You'll be happy you did and so will your wallet.
780-479-0859